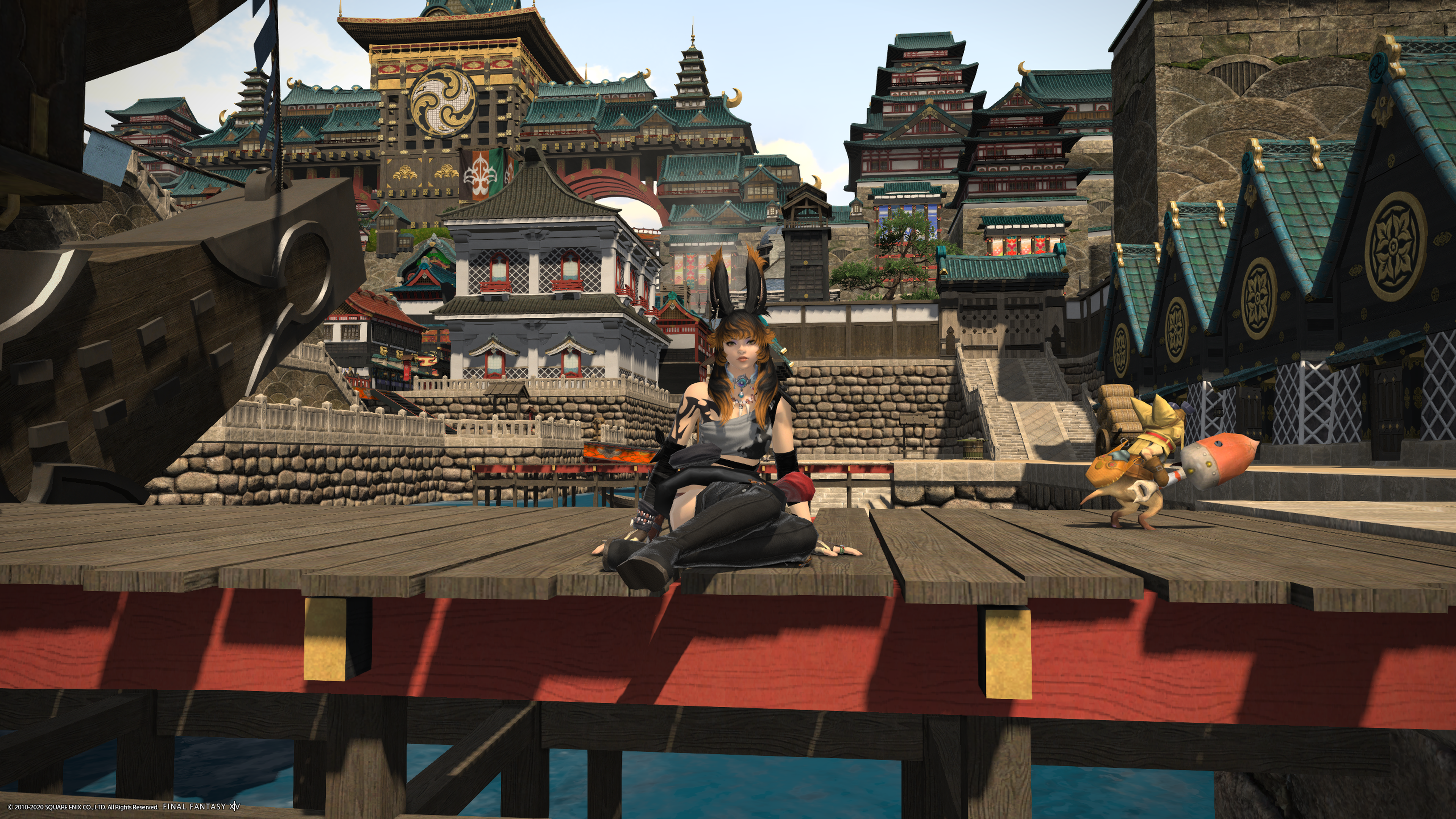 Ania Tichy: Miqo'te>>>Viera (more about that later)
Main Jobs (3 at 80) (done with any others)
Lives on the world Faerie and is a member of the Free Company the Welcome Inn
Has a home an apartment in Shirogane near Kugane 
So where is Ania from and what about that she was a Miqo'te once.
So here is Ania's condensed Story:
Ania was born in West Shroud, lived there with her Miqo'te mom and sister. Ania and some friends of her's became their own adventuring group. When war came to them in the Carteneau flats she decided to run off and fight for her land with her friends. During the fight she was badly injured and when she woke up five years later she found herself being carted off to and unknown land.This land was Doma. There she was tended to until she was well and then for her own protection ( this was during the uprising against the Garleans), Ania ( At that time her name was Aeryka) was put on a  ship headed to Limsa. After that she slowly regained her lost memories and became a strong adventurer as a Arcanist then developed into a Summoner. During the latter part of that time she had learned of and spent a lot of time discovering a strange world in Eureka. When she finally made it to a part of this strange island named Pyros, Ania became so focused on battling the notorious monsters there she didn't realize she had started to mutate into a kind part goat demon. This horrified Ania. She looked high and low for a cure but could find none until she found herself in Norvrandt. There she met and fell in love with a race that called themselves Viis. She found that her love for them was deeper than she dared and found herself wishing she could become one. Just maybe this would cure her of becoming a goat demon! She talked to several and finally found one named Petra who said she had something that could help her change. But warned this is deep magic and can't be reversed. Ania thought a moment and was so in love with the idea of being a "Viis", (later found out in the Source they were called Viera) She agreed to be come one. 
The rest is history. 
Some photos of Ania when she was a Miqo'te named Aeryka Nabo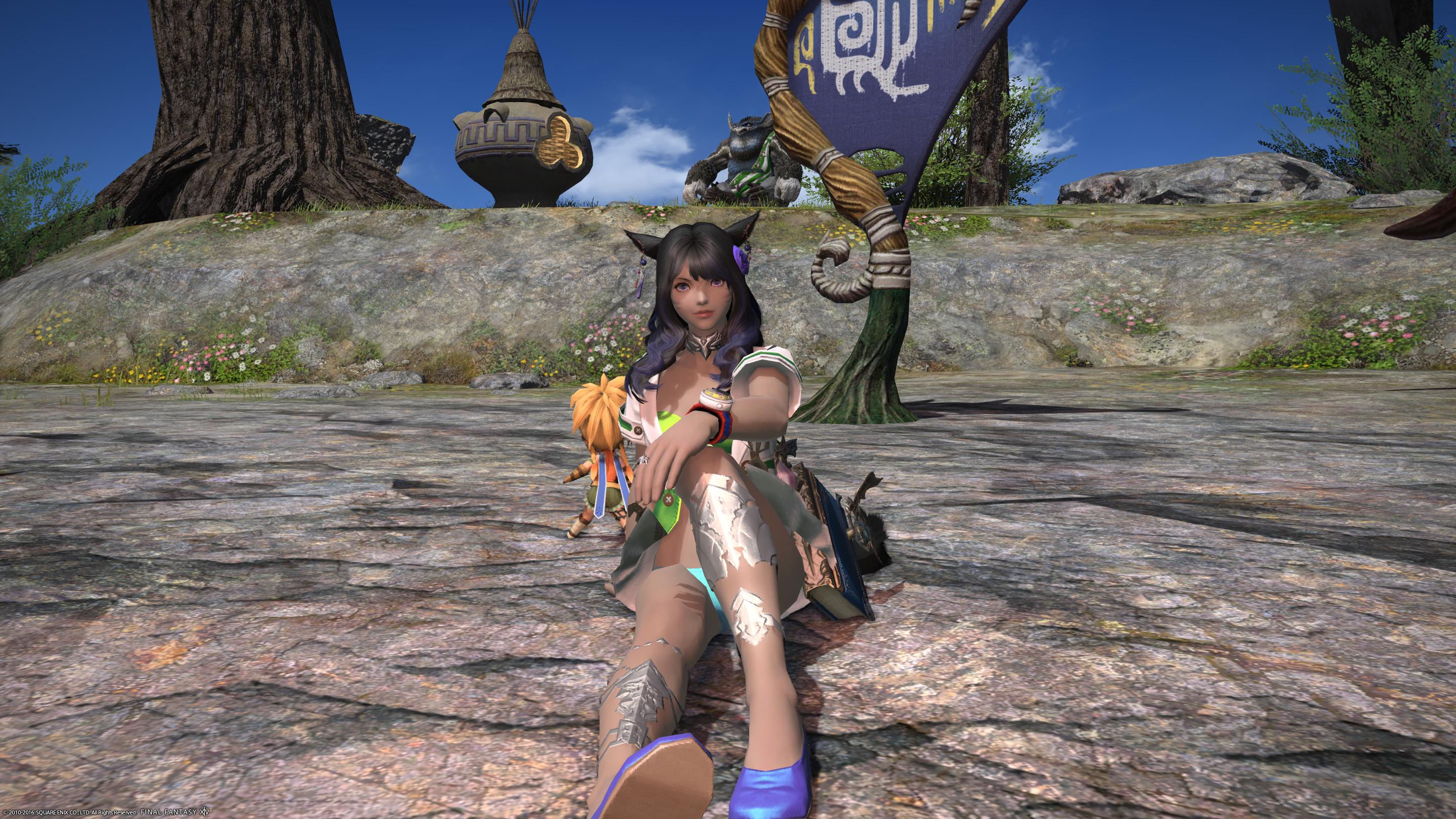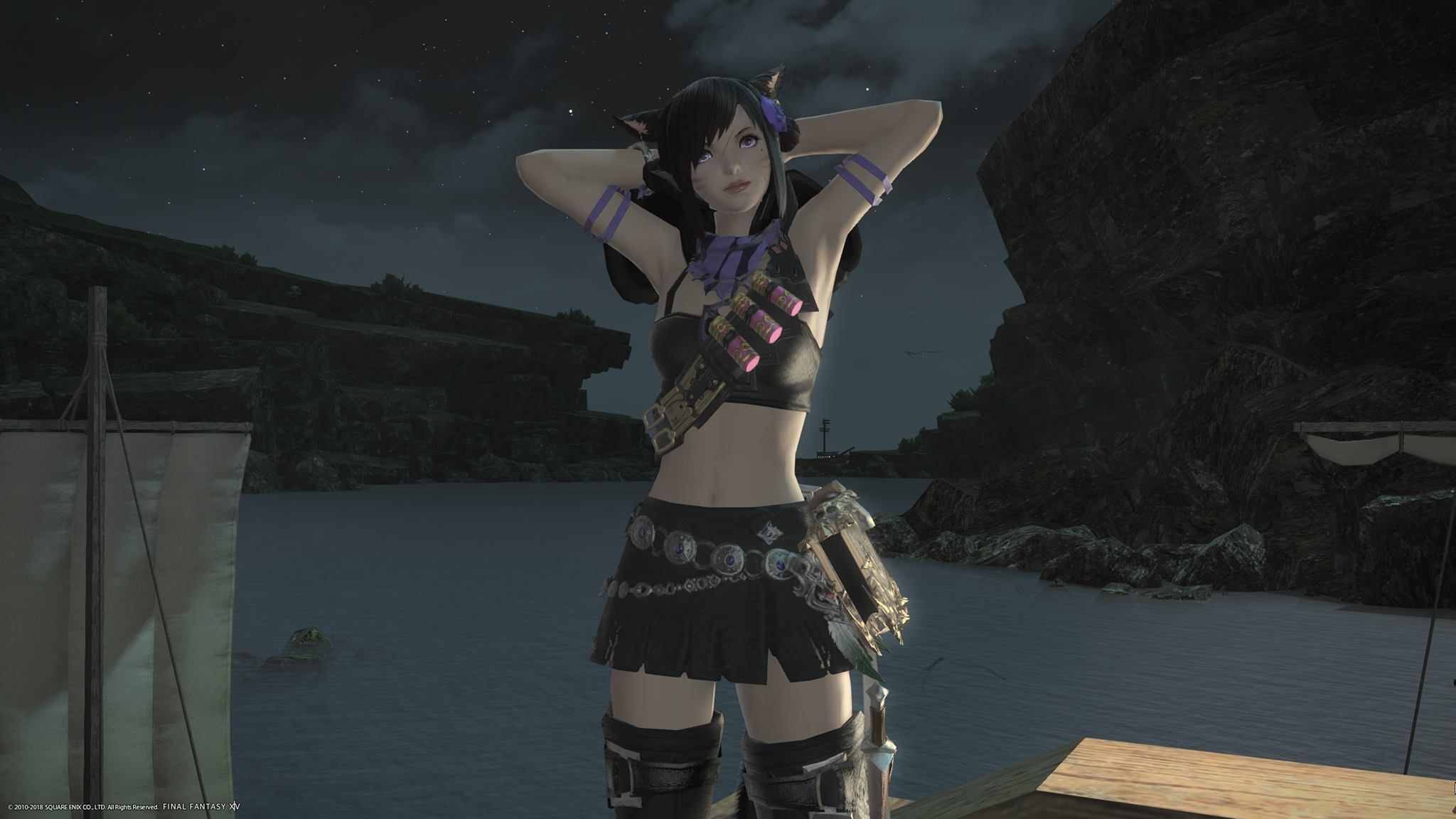 Ania after she tamed Rathalos!